Els alevins del club tindran enguany a un dels entrenadors amb més partits dirigits en el nostre club. Fran ha format part del club tota la vida, ha sigut jugador moltes temporades fins que canvià les botes per agafar la pissarra formant a molts jugadors del nostre planter. Amb el títol d'entrenador nacional, ha entrenat en totes les categories: des de benjamins fins a sènior, tant en el nostre club com fora del Pérez Puig. De fet, l'any passat es va proclamar campió de lliga i copa amb el CBM Alberic en la categoria sènior masculí de preferent.
Segur que el seu nou equip aleví aprofita els coneixements i experiència d'un dels il·lustres del nostre club.
Totes les fotos dels nostres partits en:
www.flickr.com/nbalzira i www.facebook.com/nbalzira
Recorda donar a Me Gusta a Facebook per seguir totes les nostres noticies i fotografies publicades!
Després de les reunions amb la regidoria d'esport de l'Ajuntament d'Alzira el club vol informar que a partir de demà 1 de setembre s'inicien els entrenaments de pretemporada al Pavelló Pérez Puig. El club és conscient del període extraordinari pel que estem passant i amb l'esforç de tots, fent ús del protocol d'actuació referent a les mesures de seguretat pel que fa a la higiene i la salut per fer front als contagis de la Covid-19, esperem poder iniciar les activitats i fer un pas més endavant a la nova normalitat que ens està tocant viure a tots. Us animem a llegir-vos el protocol, consultar els horaris provisionals per aquest mes de setembre i acudir a entrenar respectant sempre les recomanacions i les indicacions dels entrenadors. Qualsevol dubte podeu contactar als grups de Whatsapp amb els entrenadors o escriure a basquetalzira@gmail.com
Consulteu el protocol ací: PROTOCOL NBALZIRA
Totes les fotos dels nostres partits en:
www.flickr.com/nbalzira i www.facebook.com/nbalzira
Recorda donar a Me Gusta a Facebook per seguir totes les nostres noticies i fotografies publicades!
Choosing Clear-Cut Products In Health Life
If you haven't experienced the sensation of chai, give it a try. This tea infused with a variety of spices and blended with milk or a non-dairy milk substitute will awaken your tongue and mind as well. Get a massage and enjoy the tactile sensation of a professional working out the stress and tension in your muscles. Massage therapists typically use essential oils in their massage oil, so you also have the added benefit of a pleasing scent.
In reasonable segments, aromatherapy sessions can do wonders for your stress levels. Pet owners show fewer signs of stress and are less lonely.
Meditation is a good way to practice mindfulness — the skill of purposely focusing your attention on the present moment and accepting it without judgment. Get health information and advice from the experts at Harvard Medical School. Moderate to severe head injuries, even without diagnosed concussions, increase the risk of cognitive impairment. Some observational studies suggest that low-dose aspirin may reduce the risk of dementia, especially vascular dementia.
Simplifying Necessary Criteria For Health Life
Eating lots of vegetables and fruit can help prevent chronic disease. Shop your local farmer's market for fresh, in-season produce. Your education shouldn't stop once you're out of school. Open your mind to new possibilities, beliefs, and blood types interests by reading, taking online classes, watching documentaries, and attending workshops.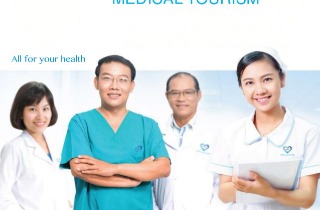 Stress is a part of everyone's life, but long-term or chronic stress can have negative effects on mental health.
With eating right, exercising and stressing less you can be sure that your mind will be healthy and happy.
I know – it's easier said than done.
Learning healthy coping mechanisms, like taking a break from the source of stress or exercising, can help you deal with stress before it leads to a more serious illness.
Ask your doctor if you are a candidate. Start a dinner club with six or eight people. Have each person bring one dish and alternate homes for hosting. Volunteering can be a great way to meet people, stay social, and be making a difference.
Listening to music, whether it's a small chamber music ensemble or a full-out rock show, will stimulate your brain. Not only will it stimulate your senses, it has also been shown to sharpen your mind through its cardiovascular benefits.
Think about going through a pet rescue organization to help find a home for a needy animal and helping yourself too. Protect your head when doing certain physical activities such as bicycling, skiing, or rollerblading by wearing the appropriate helmet for your sport. This artificial sweetener may be worse for you than sugar, tricking your brain into making you think you're hungry when you're not. Keep drinking to a minimum — one or two drinks a day at the most. Heavy drinking is directly linked to memory loss.
And remember that you're never too old for naps. Add more plant-based foods to your diet.
Fast Methods Of Health Life Described
But don't worry about eliminating it altogether, as studies indicate a little caffeine may be beneficial to your brain. Omega-3 amino acids are one of the best brain supplements you can take, helping stave off Alzheimer's, schizophrenia, and depression. Onions have antioxidant enzymes that may help block damage to the blood-brain barrier. This miracle elixir has been shown to break up clots in capillaries and generally help with blood flow.
El preparador físic David Vergara continuarà al front de la preparació i coordinació de la vessant física als entrenaments dels nostres equips la propera temporada. David va vindre de la mà de Alberto Lahoz fa cinc anys per a fer-se càrrec del primer equip masculí. Durant aquestes cinc temporades ha treballat també amb els equips sèniors, júnior i resta del planter. Amb el sènior masculí va aconseguir l'anhelat ascens a preferent i amb l'equip júnior va quallar grans temporades amb la consecució de títols com el de la Lliga Valenciana. Des de fa un parell de temporades, amb la incorporació de nous preparadors físics, David a exercit com a coordinador d'aquesta àrea que dona suport a tots els jugadors del club.
La seua experiència i coneixement es fonamental per a traure un màxim rendiment als jugadors i previndre'ls de lesions.
Totes les fotos dels nostres partits en:
www.flickr.com/nbalzira i www.facebook.com/nbalzira
Recorda donar a Me Gusta a Facebook per seguir totes les nostres noticies i fotografies publicades!